Description of Fiber optic circulator
We provide optical circulator with extra high isolation, Low insertion and return loss, Low polarization dependent loss and polarization mode dispersion.
Optical circular act as signal routers, transmitting light from an input fiber to an output fiber, but directing light that returns along that output fiber to a third port.
Optical circulators perform a similar function as an optical isolator, protecting the input fiber from return power, but also allowing the rejected light to be employed.
Optical circulator Types
Optical circulators include 3-port type, 4-port type and 6-port type. Passing all the intermediate ports in sequence. Optical light transmitted from any of the port in such circulators can be redirected to any other port.
3 Port Polarization Insensitive Optical Circulator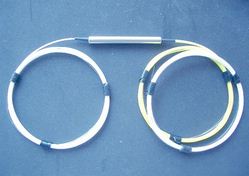 4 Port Polarization Insensitive Optical Circulator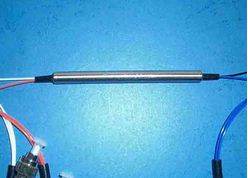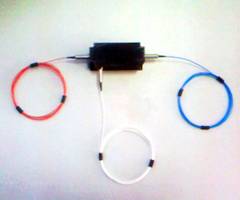 1060nm Polarization Insensitive Optical Circulator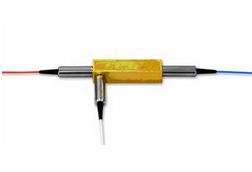 C & L-Band Polarization Insensitive Optical Circulator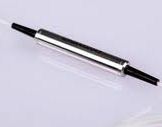 Features of optical circulator
Low Insertion Loss
Wide Band High Isolation
High Extinction Ratio
Compact In-Line Package
High Stability and Reliability
Epoxy Free on Optical Path
Applications of optical circulator
1. Fiber optic Amplifiers
2. CATV Fiber optic Links
3. Fiber optic Systems Testing
4. Fiber optic LAN Systems
5. Telecommunications