Description of optical isolator
Optical isolator is passive devices which can allow light to be transmitted in only one direction. Optical isolator are used to prevent any light from reflecting back down the fiber, as this light would enter the source and cause backscattering and feedback problems.
There are two major types of optical isolators: In-line optical isolator and free space optical isolator.
Free space optical isolator:Free space optical isolators, by contrast, do not have an integral connection system. They must be directly mounted to the object that needs isolation.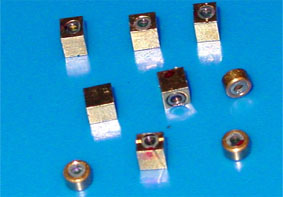 Single stage free space isolator
Parameter

P Grade

A Grade

Operating wavelength (nm)

1310 or 1550 Or other

Smallest isolation (dB)

>42

>40

Isolation

>28

>26

Inserts most greatly damages (dB)

0.20

0.25

Pass the light aperture (mm)

0.9

Operating temperature (° C)

-5 ~ + 65

Storage temperature (° C)

-40 ~ +85

Maximum work rate (mw)

300
Two-stage free space isolator
Parameter

P Grade

A Grade

Operating wavelength (nm)

1310 or 1550 Or other

Smallest isolation (dB)

>60

>55

Isolation

>48

>46

Inserts most greatly damages (dB)

0.30

0.35

Pass the light aperture (mm)

0.9

Operating temperature (° C)

-5 ~ + 65

Storage temperature (° C)

-40 ~ +85

Maximum work rate (mw)

300
1480nm Single / Dual stage Isolator: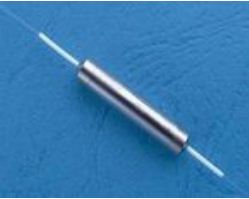 Performance specification
Product name

1480 single stage isolator

1480 dual stage isolator

Parameter

P Grade

A Grade

P Grade

A Grade

Operating wavelength (nm)

1480

Typical peak isolation (dB)

42

40

55

52

Isolation minimum value *(dB)

32

30

45

44

Insertion loss typical value (dB)

0.4

0.5

0.5

0.6

Insertion loss maximum value(dB)

0.6

0.8

0.7

0.9

Return loss (In/Out) (dB)

> 65/60

> 60/55

> 65/60

> 60/55

Polarization dependent loss (dB)

< 0.05

< 0.1

< 0.05

< 0.1

PMD (dB)

0.2(0.05 available upon request)

Band width (nm)

±15

±30

Operating temperature(°C)

-20 ~ + 70

Storage temperature (°C)

-40 ~ +85

Fiber type

Corning SMF-28

Fiber length

1 rice

Dimensions(mm)

Ø5.5xL35

Power handing (mw)

300
* At 23° C over bandwidth
1060nm Single / Dual Stage optical Isolator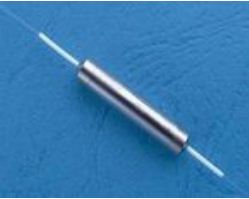 Performance specification
Product name

1060 single stage isolator

1060 dual stage isolator

Parameter

P Grade

A Grade

P Grade

A Grade

Operating wavelength (nm)

1060

Typical peak isolation (dB)

40

38

55

50

Isolation minimum value *(dB)

30

28

45

40

Insertion loss typical value (dB)

1.5

1.8

2.4

2.8

Insertion loss maximum value (dB)

2.0

2.2

3.4

4.2

Return loss (In/Out) (dB)

> 50

Polarization dependent loss (dB)

< 0.15

PMD (dB)

0.20

0.25

0.20

0.25

Band width (nm)

±15

±30

Operating temperature (°C)

-20 ~ + 70

Storage temperature (°C)

-40 ~ +85

Fiber type

Corning hi 1060

Fiber length

1meter

Dimensions(mm)

Ø5.5xL35
L-Band Single / Dual Stage Isolator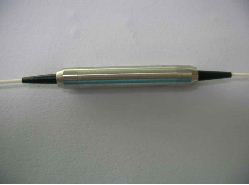 Performance specification for

L-Band Single / Dual Stage Isolator
Parameter

Single stage optical isolator

Dual stage optical isolator

Grade

P

A

P

A

Operating wavelength (nm)

1310 or 1550

Typical peak isolation (dB) (23°C)

>42

>40

>52

>50

Minimum value isolation * (dB) (23°C)

>32

>30

>46

>45

Insertion loss typical value ** (dB)

0.3

0.4

0.4

0.5

Insertion loss maximum value *** (dB)

<0.5

<0.7

<0.6

<0.8

Return loss (In/Out) (dB)

>65/60

>60/55

>65/60

>60/55

PDL (dB)

< 0.05

< 0.1

< 0.05

< 0.1

PMD (dB)

0.2(0.05 available upon request)

Band width (nm)

±15

±30

Operating temperature (°C)

-20 ~ + 70

Storage temperature (°C)

-40 ~ +85

Fiber type

Corning SMF-28

Fiber length

1m

Dimensions(mm)

5.5×30

Power handing (mw)

300
Polarization-sensitive single/dual stage optical isolator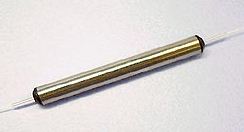 Performance specifications for

Polarization-sensitive single/dual stage isolator
Parameter

Single stage optical isolator

Dual stage optical isolator

Grade

P

A

P

A

Operating wavelength (nm)

1310 or 1550

Typical peak value isolation (dB) (23°C)

>42

>40

>52

>50

Minimum value isolation * (dB) (23°C)

>32

>30

>46

>45

Insertion loss typical value ** (dB)

0.3

0.4

0.4

0.5

Insertion loss maximum value *** (dB)

<0.5

<0.7

<0.6

<0.8

Return loss (In/Out) (dB)

>65/60

>60/55

>65/60

>60/55

PDL (dB)

< 0.05

< 0.1

< 0.05

< 0.1

PMD (dB)

0.2(0.05 available upon request)

Band width (nm)

±15

±30

Operating temperature (°C)

-20 ~ + 70

Storage temperature (°C)

-40 ~ +85

Fiber type

Corning SMF-28

Fiber length

1m

Dimensions(mm)

5.5×30

Power handing (mw)

300
Pigtail optical Isolator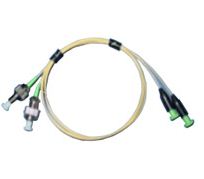 | | |
| --- | --- |
| Parameter | Premium |
| Operating Wavelength (nm) | 1310 ~ 1550 |
| Isolation(@23°C) (dB) | >30 |
| Insertion Loss(@23°C (dB) (Without Connector) | <0.30 |
| Outer Diameter (mm) | F2.5 |
| Capillary End Angle (°) | 6~8 |
| Fiber Type | |
| Connector Type | |
| Operating Temperature (° C) | -20 to + 70 |
| Storage Temperature (° C) | -40 to +85 |
High Power optical Isolator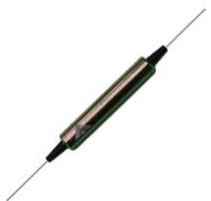 Stage

Single Stage

Dual Stage

Operating Wavelength (nm)

1310 or 1550

Typical Peak Isolation (dB)

42

55

Minimum Isolation * (dB)

32

42

Typical Insertion Loss** (dB)

0.5

0.65

Maximum Insertion Loss*** (dB)

0.7

0.8

Return loss (In/Out) (dB)

>60/55

>60/55

PDL (dB)

<0.05

<0.1

PMD (dB)

0.2(0.05 available upon request)

Bandwidth (nm)

15

30

Operating Temperature (° C)

-20 ~ + 70

Storage Temperature (° C)

-40 ~ +85

Fiber Type

Corning SMF-28

Fiber Length (Min.)

1 meter each end

Package Dimension (mm)

Ø 5.5xL34(L38 for 900um Jacket)

Power Handling (mW)

2000
Fiber Isolator application
Fiber isolators are used in many fiber optic applications in corporate, industrial, and laboratory settings. They are reliable devices when used in conjunction with fiber optic amplifiers, fiber optic ring lasers, fiber optic links in CATV applications, and high-speed and coherent fiber optic communication systems. Single polarization fiber optic isolators are also used with laser diodes, gyroscopic systems, fiber optic modular interfaces, and a variety of other mechanical control and testing applications