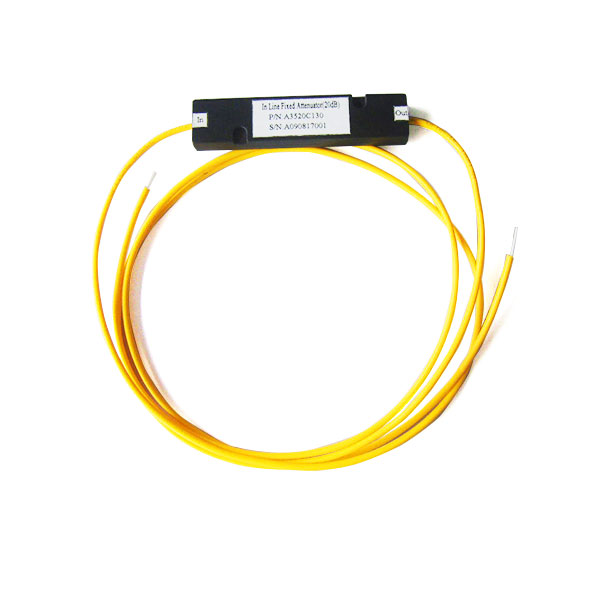 In-line Fiber optic Attenuator ,Singlemode VOA,0-30dB range
Regular Price: $68.00 (USD)
Volume Price :$47.6 - $64.6
Add multiple items to the quote list and get a quote from us .
Add the items to the quotation list, we will quote you price according to the total quantity , and you can continue to pay the order online if you accept our quotation.
High attenuation accuracy
2-5 workings days to arrive by DHL/UPS
3 year warranty
Description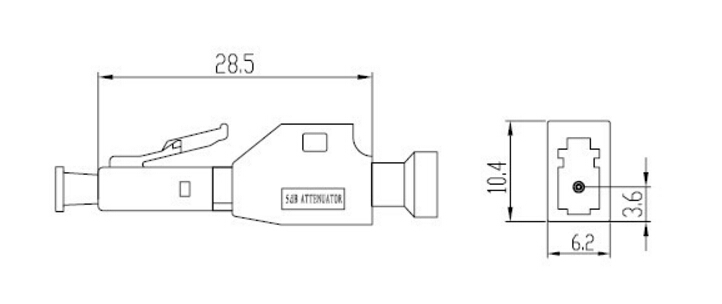 Product Specification
| | | | |
| --- | --- | --- | --- |
| Weight | 20 g | | |
| Return Loss | ≥65dB | Operating Temp Range | -40~75°C |
| Humidity | 95%RH | | |
| | |
| --- | --- |
| Return Loss | ≥65dB |
| Operating Temp Range | -40~75°C |
| Humidity | 95%RH |
Empowerfiber Interconnections offers high quality build-out attenuators ranging from 1 to 30dB. Each attenuator is made with continuous light-absorbing and metal-ion doped fiber which offers excellent environmental stability and low back reflection. The front of the attenuator is a male plug connector style that allows the attenuators to be plugged directly into receiver equipment or adaptors in patch panel. The rear is a female socket adaptor that allows a patch cord to be mated into the back of the attenuator. The attenuator is available in SC, FC, ST, LC, and MU type. In a fiber optic system, build out attenuators play an important role in controlling optical power levels in Telecommunications, CATV applications and other single mode fiber optic communications applications. As such, they must offer consistent performance over a range of operating conditions so attenuation levels remain constant and predictable.
Features
Compliant with bellcore GR910
Long term reliability
Simple manipulation
High power endurance
High return loss
Low PDL
Applications
EDFA
Power balancing in DWDM
CATV
Power leveling in optical add/drop multiplexing
Specification
Characteristics

Unit

Conditions

Values

Attenuation

UPC
APC

1 ~ 30
1 ~ 20

Return Loss

UPC
APC

≥50
≥60

Operating Wavelength

1310 and 1550, 1240 - 1600

Attenuation Accuracy

1 ~ 4dB
5 ~ 30dB

≤0.5dB
≤10%

Operating Temperature
Storage Temperature
Polarization Dependent Loss
Relative Humidity
Vibration
Impact