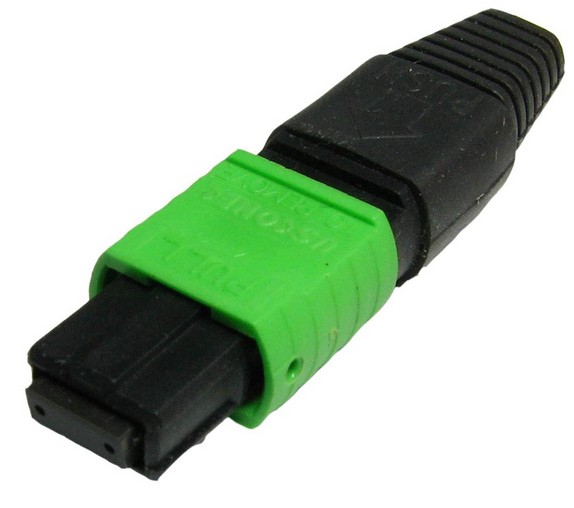 Description of MPO connector?
MPO provide reliable high performance interconnects of up to 24 fibers in a small footprint. The MPO connectors utilize the precision molded NTT compatible ferrule which connects four to 24 fibers using bare ribbon or ruggedized ribbon cable.So MTP/MPO connectors are widely used in High-Density And Multi-Fiber Interconnect Applications.
MPO connectors meet IEC 1754-7 and TIA/EIA 604-5 standards.
AVAILABILITY of MPO connector?
Male MPO connector and female MPO connector
single mode and multimoge MPO connector
MPO connector specification
MTP / MPO connector specification

Single mode

Multimode

Insertion Loss

≤0.20dB

≤0.25dB

Return Loss

≥50 dB (PC)

Durability

<0.3dB typical change, 200 matings

Operating Temperature

-40 to + 85°C

-40 to + 85°C

Ferrule Hole Sizes

125.0+1/-0μm, Concentricity: ≤0.1μm

127μm, Concentricity: 1≤3μm
The difference between MTP connector and MPO connector?
MPO is Multiple-Fibre Push-On connector while MTP connector is simply tunned MPO connector with better optical and mechanical performance. MTP connector is designed by US Conec Ltd.,
What are the advantages of MTP connector?
Removable connector housing – possibility to change the gender of connector even after assembly. Better physical contact – done by special spring design and superior design of guide pins.
Is MTP connector compatible with MPO connector/adapter?
MTP connectors are fully compatible with MPO installations.
MTP/MPO cable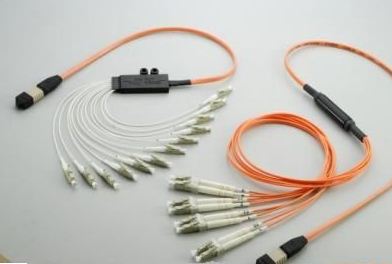 MTP/MPO cables are used in Ribbon type multi fiber assemblies. there are several fiberglass connections in one MTP/MPO cable .
MPO connector application
CATV, and Multimedia
Active device interface
Telecommunication networks
Gigabit Ethernet
Interconnection for O/E modules
Data processing networks
Industrial and medical
Premise installations
Optical switch interframe connection
Asynchronous Transmission Mode (ATM)

FEATURES of MPO connector
Low insertion loss and back reflection loss
IEC 61754-7 Compliant
Precision molded MT ferrule
Telcordia GR-1435-CORE compliant
Polishing does not require diamond film
High precision guide pins for exact alignment
Compact design, up to 24 fiber ribbon